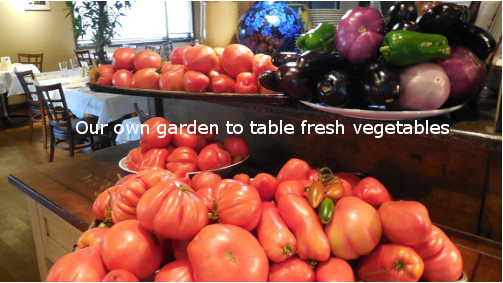 Duck Meatballs
smoked Gouda, Asiago & scallion polenta cakes, brandy & King Oyster mushroom sauce
$15
Sausage & Clams
little neck clams, Italian sausage, zesty pomodoro sauce
$16
(add pasta $6)
Fried Calamari
crispy New England calamari, Peppadew chili glazed
$12 / $18

"The fried calamari is the best I've had, my nephew and I split the MezzaNotte salad (delicious with pears, apples, figs, and goat cheese), and I got my favorite for dinner, the rabbit ragu."
--Guest on 6/14/2018
Calamari Fra Diavolo

calamari in a spicy pomodoro sauce, fresh shoshito peppers
$16

Artichoke Hearts

crispy hearts with Sriracha aioli & lemon

$9
Meats & Cheeses
Imported Italian meats & cheeses with nuts, olives & fig jam
$16 / $25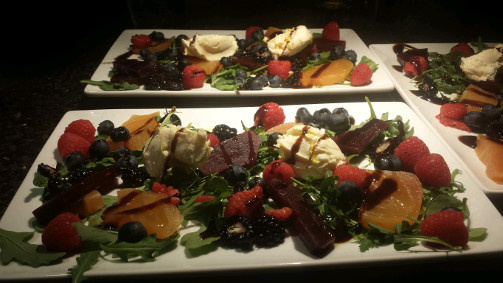 MezzaNotte
baby greens, crispy goat cheese, hazelnuts, dried figs, apples, pears, house vinaigrette
$14
Caesar
hearts of romaine, white anchovy, classic Caesar dressing
$11
(add grilled or crisp chicken breast $6)
Burrata

sweet melon, smoked Prosciutto, balsamic glaze

$13 gf
Beets & Berries
roasted Chiogga beets, mixed berries, radishes, Marcona almonds, honeyed mascarpone, saba glaze

$13 gf
"Once again this restaurant gave us a perfect meal on every level. From the warm welcome to the professional/personable service to the creative menu,"
--Guest on 2/10/2019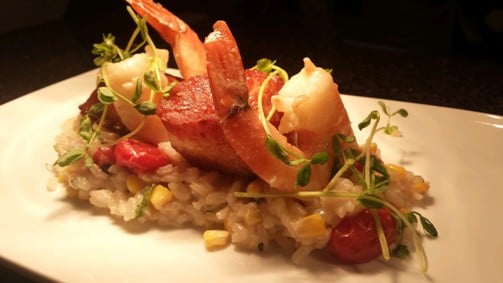 "Crazy" Lasagna
free formed lasagna, Chef's three meat Bolognese
$14 / $23
Rabbit Ragu
pappardelle pasta, mushrooms, peas, crispy pancetta, Marsala sauce
$15 / $25
(voted a "must have dish" by the Times Union)
Linguine & Clams
white wine garlic sauce, red pepper flakes
$14 / $22
Rigatoni Siciliana
Sweet & spicy Italian sausage, sautéed eggplant, zesty pomodoro sauce
$14 / $22
"MezzaNotte is one of my favorite restaurants in the capital region. I have always had wonderful service by the staff and they've gone above and beyond."
--Guest on 3/6/2019
Lobster -or- Prawn Fettucine

fresh Maine lobster -or- Fresh Water Prawns, sun dried tomato, arugula, garlic butter

$18 / $32 -or - $17 / $29

Lemon Ricotta Gnocchi

lemon butter, Parmesan
$14 / $22
Risotto
King Oyster mushroom & artichokes

$15 / $24 gf

Gluten free pasta available upon request.
($2 / $3)
"I was pleasantly surprised by new and unique foods. I was happy to experience a menu less traditional and bursting with flavor."
--Guest on 8/30/2018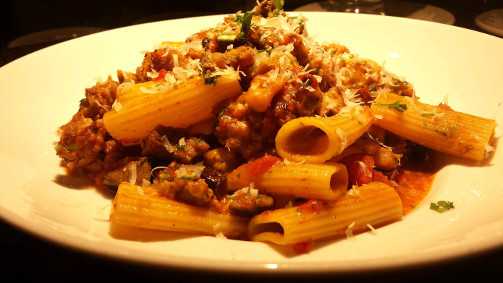 Broccoli rabe


Spinach & Garlic


Pasta Pomodoro


Potatoes


Risotto


Asparagus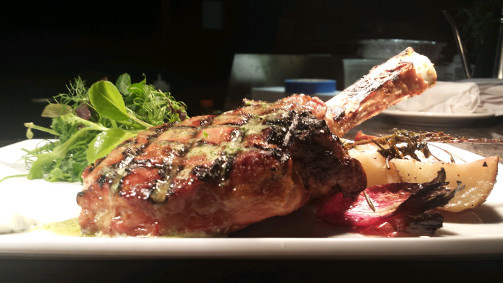 Veal Saltimboca
veal medallions, prosciutto & sage, mashed potatoes, spinach, veal demi glaze
$27

Chicken Braciole

spinach, sun dried tomato pesto, smoked Gouda stuffing, asparagus & mashed potatoes

$23 gf

Filet
grilled 8oz "Highland Hollow Farms" tenderloin, Yukon gold purée, roasted pearl onions, carrots, peas, Chianti demi
$39
"One of the finest Italian restaurants in the area."
--Guest on 1/12/2019
Faroe Island Salmon
pan seared, caramelized root vegetables, sherried tomatoes & capers

$26 gf

Scallops

orange cauliflower purée, Romanesco florets, beet chips, hazelnut butter
$30 gf

Rack of Lamb

pistachio crust, soubise, roasted rosemary fingerling potatoes, black garlic sauce
$34 gf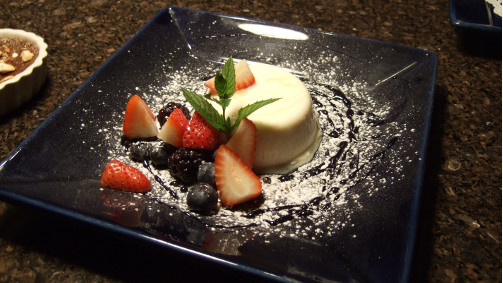 Venetian Tiramisu


Panna Cotta


Limoncello Parfait


Ricotta Cake


Gelato & Sorbetto


Crème Brûlèe


7 Layer Chocolate Cake
"From their spectacular menu of traditional Italian with a contemporary flair, to the excellent service, MezzaNotte is hard to beat."
--Guest on 10/30/2018